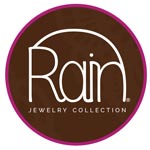 TRENDY, FUN AND AFFORDABLE
WHOLESALE FASHION JEWELRY
My vision for the creation of RAIN Jewelry Collection came from my many years on the road as a manufacturer's representative with A-Train Inc, my first company. With the growing popularity of fashion jewelry, higher prices of sterling silver jewelry, and an economic downturn that has lasted four years, my company has catapulted to the forefront.
We are the leading supplier of affordable best selling fashion jewelry in the industry. We provide a one day turn around ship time on most orders. You can view a continual introduction of new seasonal items that keep the line both fresh and exciting throughout the year.
Questions?
Contact us and we'll be happy to help!
Market News
Join us at a market.
Make an appointment today!